Business Services
Your organization's focus is on the community it serves. Your staff oftentimes plays many roles within your organization while striving for service excellence. Keep your staff agile and focused on your community's needs – and allow NISC to keep up with the ever-changing industry challenges, efficiently and securely.

We selected NISC because they were willing to work with us and be more innovative. We also like the cooperative principles and values of NISC. We like the fact that NISC partners for our success and wants to do some of the same things that we're doing for our members.
~ Derick Mottern
Consolidated Business Services

Core Business Services
NISC's experts can help you manage payroll, cybersecurity, printing needs and so many other business functions in between. As your trusted technology partner, we can help with your critical business operations, securely.
Payroll Services

Control your time entry process while NISC processes your ACH payroll, income and payroll tax payments, and quarterly and annual reporting.

Cybersecurity Services

Protect your critical data from cyberattacks with employee training, vulnerability and patch management and 24/7 monitored incident detection and response services. Learn more

Mapping Services

Reduce costs and staff time by leveraging our staff of GIS professionals to see you through all aspects of your GIS project, from start to finish. With Map Services, NISC becomes your GIS department and all of NISC serves as a resource.

Hosted Services

Leverage NISC's technical expertise and robust redundant (and secure) systems to host and monitor your applications, removing the need for time-consuming administration and costly investments in servers and third-party software.

Disaster Recovery

Protect your valuable data and ensure business continuity in the face of disaster – and all your organization will need is a computer and internet access.

Print and Mailroom Services

Make billing simple for your customers and cost-effective for your organization with NISC's Printing and Mailroom Services. Full integration with the NISC Enterprise gives you the option to print and mail billing statements, custom letters and postcards to get your customers the information they need when they need it.

Technical Services

Realize the true potential of your network, reach peak IT infrastructure efficiency and reduce costs while receiving best-in-class support from NISC and their strategic partners.

Marketing Services

Become the marketing problem solver for your organization. Marketing Services offers tailored marketing campaigns custom built for you. This includes learning the basic marketing concepts behind our NISC marketing products, setting goals, assisting with content production, scheduling the launch of content and measuring the success of the campaign. Learn more
iGear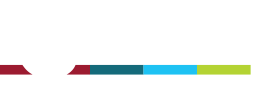 Whether you are looking for annual meeting gifts, promotional products, personalized corporate apparel or flame-resistant clothing, iGEAR offers quality products at cooperative prices! Learn more by visiting www.iGEAR.coop.
Work Smarter Now!
Complete the form below to access additional information about NISC's enterprise system and to have an NISC representative reach out to answer any of your questions.