who we are
We're a bit of a unicorn in the technology industry. As a cooperative, our number one priority is always to take care of our people first – our Members and our employees. Our talented team of employees are dedicated to service excellence, and we are driven by a unique set of Shared Values that inspire us, guide us and remind us of our goals and the manner in which we aim to accomplish them.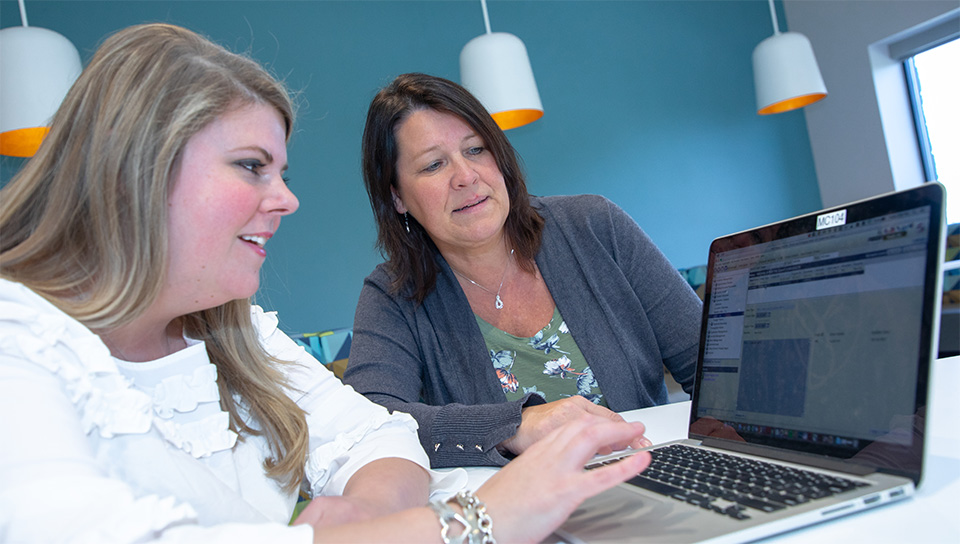 life at NISC
Your career at NISC is so much more than a job. We understand that you have a life outside of work, and we invite you to experience a superior work/life balance, awesome benefits and opportunities for growth available to you as an NISC employee.
Our Member Success team provides world-class support to our Members.

We're always working with the latest and greatest technology.

Our offices have great spaces to eat lunch, take a break or meet with co-workers.

The Lake St. Louis office houses our mailing services team who print more than 290 million statement images each year.

We're proud to have some of the best software developers in the business!

Our subsidiary company iGEAR can hook you up with NISC logoed apparel and more!

We have lots of fun events each year for our NISC interns!

Join our volunteer committee and help make a difference.
we've got you covered
It's all about the perks? Here are the awesome benefits offered to NISC employees.
check Zero Premium Medical Insurance
check Medical, Dental and Vision Insurance
check Health Savings Account (HSA) with $100 monthly contributions from NISC
check Like to walk? Improve your overall wellness knowledge? Ability to earn up to $800 additional dollars into your HSA each year through our Wellness Rewards program
check Dependent Care Flexible Spending Account (FSA) through Paylocity
check Fully covered life insurance up to 4x annual salary
check Fully covered short- and long-term disability
check 401(k), traditional or Roth, with employer 4% salary base contribution and employee match up to 6%
check PTO accrual levels dependent on years of service, 120 Life Event Leave hours, 9 paid holidays and 1 paid Holiday Week/Sabbatical
check $2,500 Interest-FREE technology loan program
check $25,000 employee educational assistance program
check Quench your thirst with free coffee, hot chocolate, hot/iced tea and water
check Forgot your lunch? Onsite market with an array of items for purchase
check Monthly onsite meet-ups – beverages, snacks and good conversation provided
check Volunteer, Wellness, Family Events and other employee fun supplied by our committees
check Employee Assistance Program; assisting employees and dependents with virtually any life event
check Benevolence Committee to support employees with financial hardships like unexpected medical bills, funerals and other unfortunate hardships
join the team
Have we convinced you yet?
Click below to check out our open positions and join our team!
Your journey with NISC starts now!