Marketing
A fully-integrated marketing solution will help you connect with your community in ways you never imagined. Ensure your members and customers understand the true value of the services you provide. Leverage customer data to more effectively target your campaigns and maximize ROI. With powerful marketing tools at your fingertips, you will find efficient and effective solutions that help, not hinder, the way in which you serve your community.
Campaign Management

Campaign Management

Create campaigns with clear objectives to ensure message consistency across the organization.

Lead Management

Lead Management

Effectively track interest and document detailed lead data and interactions, on the go.

Market Segmentation

Market Segmentation

Classify and target by age, income, interest and behavior to capitalize on your marketing dollars.

Program Management

Program Management

Collect program data through custom forms submitted through a website, SmartHub or a link within an email.

Sales Opportunities

Sales Opportunities

Leverage customer data for upselling, tailor quotes based on service location and track sales and revenue easily.

SmartHub Crowdsourcing

SmartHub Crowdsourcing

Maximize the adoption of new services by better gauging interest and effectively communicating the benefits.

We are marketing world-class innovative services, and to be able to have an online signup process along with walking into the office or calling, it really speaks to the member experience that we've designed and are upholding with amazing support after they're installed. It gives them a taste of the innovation that's waiting for them.
~ Kaitlyn Bonds
Cumberland EMC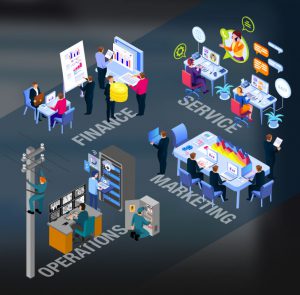 Expanding the Enterprise
NISC's Enterprise Solutions are designed for cooperation, leveraging your data across each persona for quick, efficient access, regardless of your daily tasks. Every one of NISC's Enterprise Solutions includes items that will help you go mobile, stay connected and serve your customers successfully.
CalltoOrder Meeting Management
Document Management
iVUE AppSuite
Business Intelligence & Reporting
Multi-Channel Messaging
Better Engage Your Customers Now!
Complete the form below to access additional information about NISC's enterprise system and to have an NISC representative reach out to answer any of your questions.