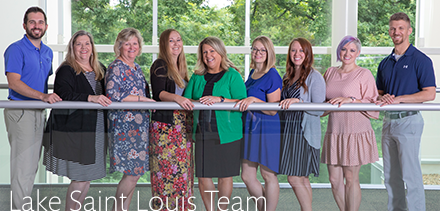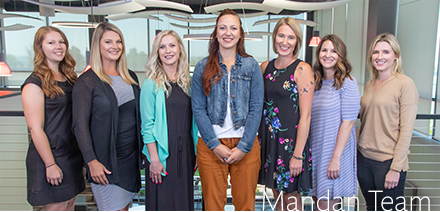 The Human Resources division here at NISC is referred to as People Services. This is to promote the people and service side of our business and to underscore our strong dedication to servant leadership. We serve and care about one another here and one day maybe we'll get to serve you.
Upcoming Career Fairs
| | | |
| --- | --- | --- |
| 02.04 | University of North Dakota | Grand Forks, ND |
| 02.04 | South Dakota School of Mines & Technology | Rapid City, SD |
| 02.05 | Purdue Polytechnic Institute | West Lafayette, IN |
| 02.06 | Washington University | St. Louis, MO |
| 02.11 | North Dakota State University | Fargo, ND |
| 02.11 | Iowa State University | Ames, IA |
| 02.11 | University of Missouri – Columbia | Columbia, MO |
| 02.12 | North Dakota State University | Fargo, ND |
| 02.13 | Kansas University | Lawrence, KS |
| 02.13 | University of Iowa | Iowa City, IA |
| 02.18 | Missouri University of Science & Technology | Rolla MO |
| 02.20 | Bismarck State College | Bismarck, ND |
| 02.20 | Montanta State University | Bozeman, MT |
| 02.27 | University of Mary | Bismarck, ND |
| 03.05 | SEMO (Southeast Missouri State) | Cape Girardeau, MO |
| 03.05 | SIUE (Southern Illinois University Edwardsville) | Edwardsville, IL |
| 03.26 | Northern State University | Aberdeen, SD |
Meet Our Recruiters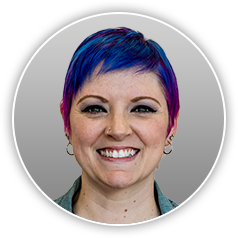 Tara Koerber
I love getting an opportunity to help people find a company to call "home". I've been with NISC since August of 2011, and I can't imagine myself working for another company. I appreciate NISC's dedication to their employees, our culture, and the flexibility I have with my job – and my amazing co-workers! In addition to hiring great talent, I also assist in onboarding new hires for our Missouri office. I know how daunting it can be to start all over at a new company, so I hope to make that transition a little easier for all our new faces! Outside of work you will find me enjoying one of my (too many) hobbies: sewing, cooking, dance, geocaching, or hula hooping. Be warned: Hula hoop dance parties have been known to spring up at times. Not that I am taking any responsibility for those…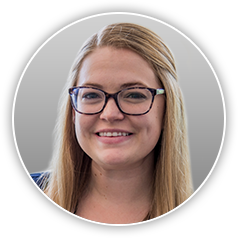 Audrey Lombardo
For me, recruiting is all about the thrill of making the right connections. While I love finding candidates who will help NISC's mission, I'm also sincerely interested in ushering candidates toward careers that they will find enjoyable and rewarding for many years to come. Sometimes I feel like my real title should be match-maker! When I am not at NISC, you might find me playing cards, spending time with my eight brothers and sisters or taking a walk with my husband and adorable mini-labradoodle.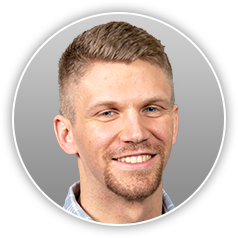 Joseph Nickrent
I got into recruiting because of a desire to help people find a job they love doing daily. Throughout my four years in recruitment, that desire hasn't diminished. I am now committed to partnering with managers to meet their needs and fulfill NISC's vision. When I am not at work, I am usually getting worn out by my beagle-terrier or participating in the latest mud run.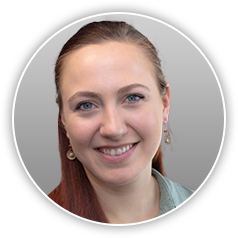 Anne Palmquist
I grew up in rural Wisconsin surrounded by lions and tigers and bears…kidding! Well, about the lions and tigers anyways…In all seriousness, I had no idea what being a recruiter entailed, or that it was a career path I could explore. My passion has always been helping others, which explains why I have generally been given the nickname "mom" in all work, social and prior school settings. My first exposure to a recruiter was in working with one on my initial full-time position after college. Having someone genuinely care about ensuring the position they had available was the best fit for myself as well as the company was a unique experience. I am thankful to say that experience came full circle, and I have been in the recruiting and human resources industry the past few years. Now, I get to share my excitement in helping determine if a candidate is a good cultural fit for NISC and vice versa, while throwing in an occasional bear story here and there.