grow with NISC
Looking for an internship where you get to work on real projects and gain authentic job experience? Of course you are! Don't just take it from us though. Check out this video from a former intern – now NISC employee – sharing what makes NISC internships so awesome!
our internship program
The NISC internship program is so much more than a summer gig. Our interns work side-by-side with industry experts and learn about the latest trends in technology while working on essential NISC projects. Learn first-hand what it's like to work for a collaborative, innovative, fast-paced tech company. NISC frequently offers internships in areas including software development, support, professional services, engagement, human resources and more!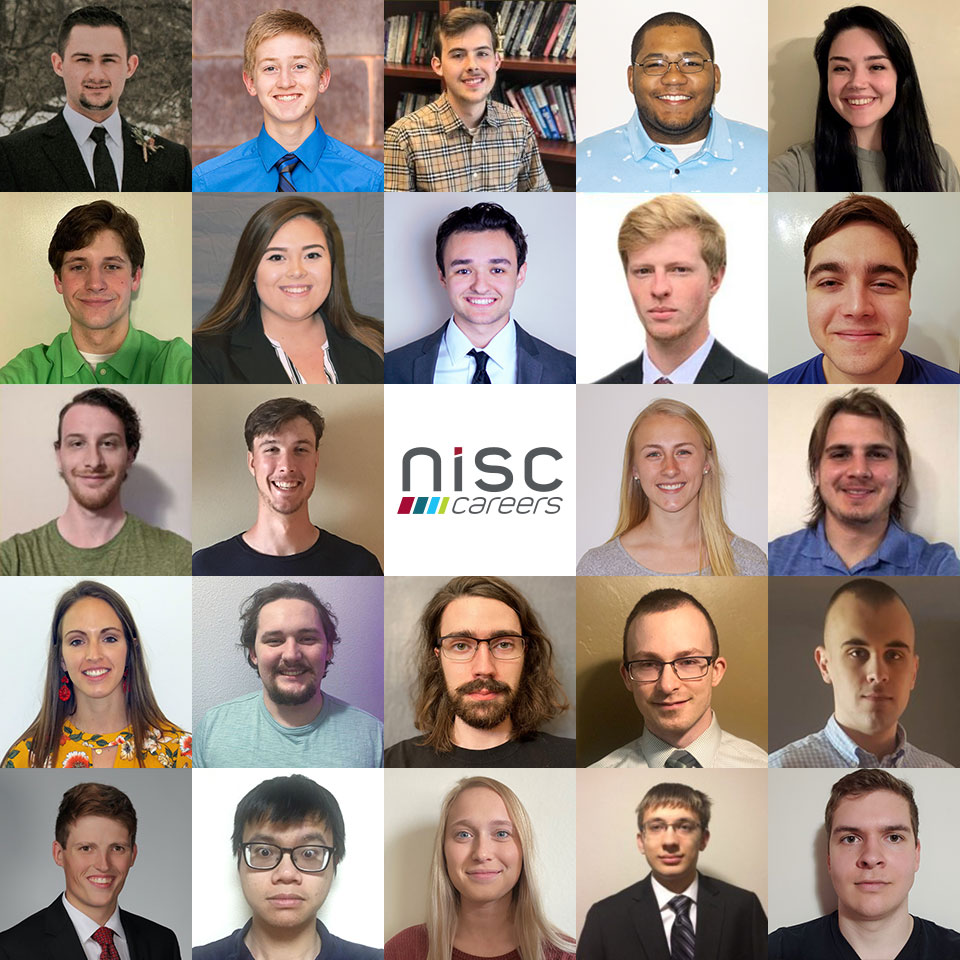 internships FAQs
Do you have questions about the NISC internship experience? We have answers! Check out the FAQs below or reach out to us at peopleservices@nisc.coop.

Can I apply for an internship after I've graduated?
No, to be eligible for an internship you must still be enrolled in a university or equivalent-level school.
Are internships paid?
Yes, all NISC's interns are paid.
How and where can I apply?
All internship opportunities are linked at the bottom of this page, when they are open. You must apply directly online. If you do not see an internship opportunity of your interest, please check back around the Fall/Spring career fair seasons.
When is the best time to apply for NISC's internship program?
Opportunities are posted in the fall and remain open until filled. Applicants are encouraged to apply early.
Is it possible to apply to more than one internship?
Yes, students can submit applications to multiple internships.
internship fun
It's no doubt our interns work hard during their time at NISC, but we also have plenty of fun! Just some of our internship traditions include an annual intern breakfast, fun bowling and social outings and even a team scavenger hunt!
join the team
Have we convinced you yet?
Click below to check out our open positions and join our team!
Your journey with NISC starts now!