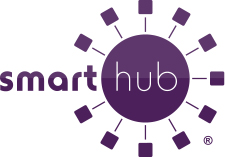 Today's customer wants convenient account access and detailed information about their use. Put the power of data in the hands of your customers with mobile and Web apps that present and transfer data in real time. Your customers will have the tools they need to manage their account with tools fully integrated with iVUE®. The two-way communication available with SmartHub® allows your customers to notify you of account and service issues and provides you the ability to send customized messages directly to your customers. With access to the same, real-time data, your customers and your staff will be on the same page. As the customer gains a better understanding of their energy use, they'll be less inclined to call your office with bill complaints, freeing your staff to concentrate on other support issues and ultimately enhancing customer service.

While your staff experiences lower call volume, your customers have the opportunity to experience benefits beyond simple, easy account management at their fingertips. With access to real-time usage data, your customers are empowered to make changes that help them reduce their energy usage and ultimately lower their energy bill.
Account Management at Their Fingertips

SmartHub gives your customers the ability to manage their account anytime, anywhere on their mobile device or on the Web. They have the option to pay their bill, check their usage, report service issues and contact you, right at their fingertips.
Custom Notifications

With SmartHub, you can send important account information or organization notices directly to your customers. Customizable notifications regarding usage limits, service interruptions and more can be sent directly to your customers' mobile devices or email.
Decrease Call Volume, Increase Customer-Driven Service

SmartHub allows your customers to do more without the need to call your office to service their account, pay their bill, update mailing information, report service issues or even apply for a payment extension. Consumers want the ability to interact and manage their accounts 24/7. By providing these tools, customer satisfaction increases, call volumes go down and cost savings increase.
Safe and Secure

SmartHub's bill payment and transaction environment is designed with the latest security features available, giving you and your customers the comfort of knowing any time they pay their bill, the transaction will be safe and sound.
Voice Assistant
Account management is made simple with SmartHub Voice Assistant. Using their smart home device – an Amazon Echo or Google Home – customers can get account information, check their balance, pay their bill, find outages in their area and much more. Take advantage of the smart home with SmartHub.
SmartHub Marketing Kit
Get the word out about SmartHub with the SmartHub Marketing Kit! This grab-and-go kit includes marketing pieces like bill inserts, videos, social media and more that you can use to promote SmartHub!
To access the Marketing Kit, you will need an NISC Community login. If you're interested in SmartHub, or the marketing kit, please contact us for more information.