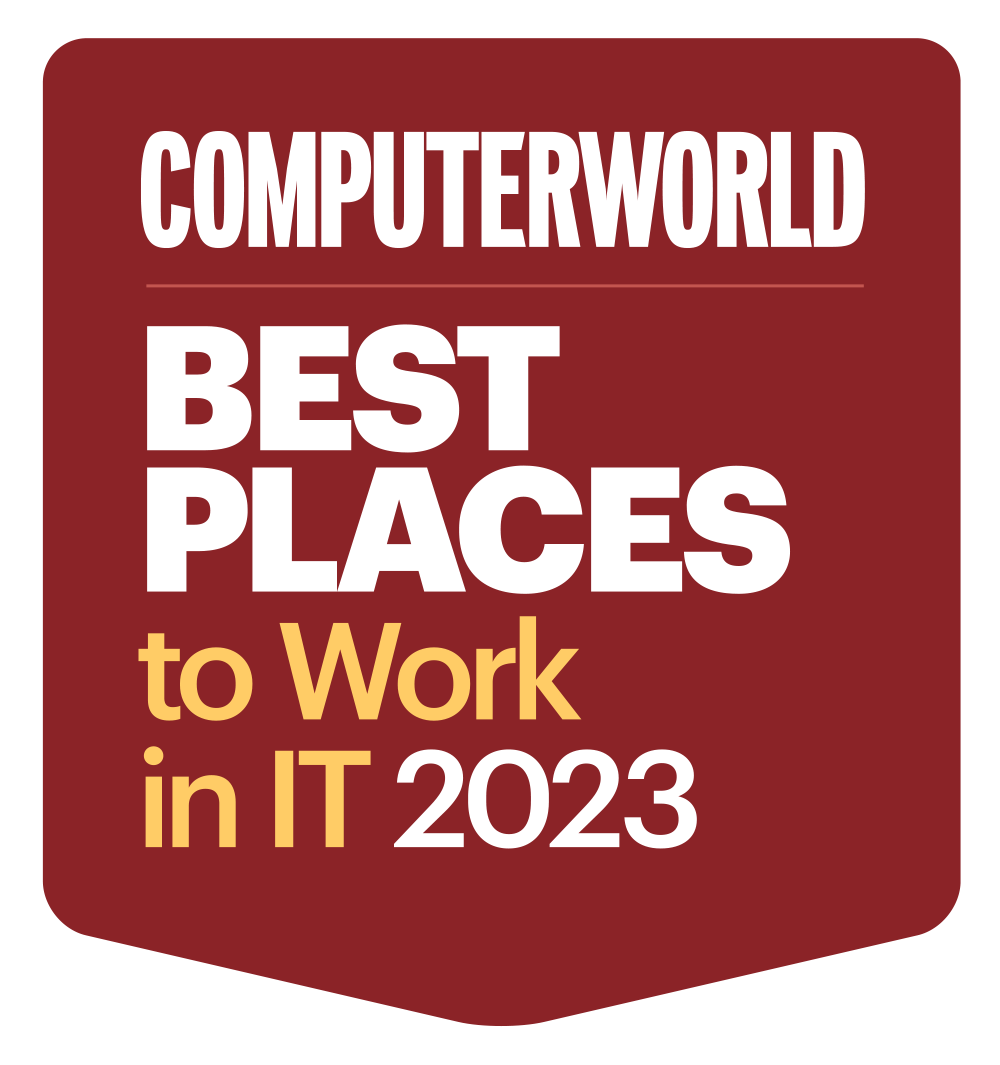 Mandan, N.D., Dec. 13, 2022 – National Information Solutions Cooperative (NISC), a leading provider of software solutions to utility and broadband providers, was named a Best Place to Work in Information Technology (IT) Foundry's Computerworld, ranking no. 18 among midsize organizations (1,001 – 4,999 employees). 2022 marks NISC's 19th straight year on the list and 20th recognition overall.
"Being recognized once again on Computerworld's list of Best Places to Work in IT is an incredible honor that we take great pride in," said NISC President and CEO Dan Wilbanks. "As we continue to adapt to the 'new normal' and evolving workplace models, our employees consistently go above and beyond in service to our Members. We are proud of the unique and impactful ways we show our appreciation for their hard work, such as our innovative Holiday Week, giving employees extra paid time off to rest and recharge."
Since 1994, the annual Best Places to Work in IT feature has ranked the top 100 work environments for technology professionals. The list is compiled based on a comprehensive questionnaire regarding company offerings in categories such as benefits, career development, training and retention.
"Adapting to a 'new normal' has put additional demands on IT organizations at companies of all sizes. This year's winning companies have stepped up with increased IT staffing and a variety of innovative professional development opportunities. The result of these efforts is that not only are IT staffs engaged and productive, but the entire business benefits from IT's ability to support evolving workplace models and changing business and customer needs," said Rob O'Regan, Foundry global content director. "Importantly, this year's award winners are laser-focused on diversity initiatives to expand the IT talent pool and promote workplace diversity and inclusion."
NISC also was recognized by Computerworld as 5th for Career Development in midsize companies and 6th for employee engagement. Other recent workplace achievements for NISC include being named a 2022 Healthiest Employers of St. Louis. NISC ranked 2nd for employers with 500-1,999 employees thanks to its comprehensive wellness program and offerings.
To view the complete list of 2022 Best Places to Work in IT, please click here.
About Computerworld
Computerworld is the leading technology media brand empowering enterprise users and their managers, helping them create business advantage by skillfully exploiting today's abundantly powerful web, mobile, and desktop applications. Computerworld also offers guidance to IT managers tasked with optimizing client systems—and helps businesses revolutionize the customer and employee experience with new collaboration platforms. Computerworld's award-winning website (www.computerworld.com), strategic marketing solutions and research forms the hub of the world's largest global IT media network and provides opportunities for IT vendors to engage this audience. Computerworld is published by Foundry. Company information is available at www.foundryco.com.
About the Best Places to Work in IT list
The Best Places to Work in IT list is an annual ranking of the top work environments for technology professionals by Computerworld. The list is compiled based on a comprehensive questionnaire regarding company offerings in categories such as benefits, career development, DEI, future of work, training and retention. In addition, the rankings are reviewed and vetted by a panel of industry experts.
About NISC
NISC is an information technology organization that develops, implements and supports software and hardware solutions for our Members. We deliver advanced solutions, services and support to 938 independent broadband companies, electric cooperatives and other public power entities. NISC is an industry leader providing information technology solutions including financials, service, operations and marketing as well as many other supporting platforms and business services. With facilities in Mandan, N.D., Lake Saint Louis, Mo., Cedar Rapids, Iowa, and Blacksburg, Va., NISC and its subsidiary employ more than 1,300 professionals between the four locations and remotely throughout the United States.
Additional information about NISC can be found at www.nisc.coop.