Lake Saint Louis, Mo., April 19, 2023 – National Information Solutions Cooperative (NISC), a leading provider of software and solutions to utility and broadband companies, announced today that Doug Remboldt will succeed Dan Wilbanks as its new President and Chief Executive Officer effective May 27, 2023.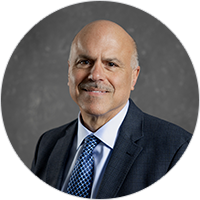 Dan Wilbanks
NISC President & CEO
Retiring May 26, 2023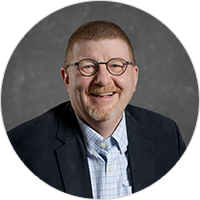 Doug Remboldt
VP – Member Success
New President & CEO
Effective May 27, 2023
Wilbanks has been President and CEO of NISC since January 1, 2020. Prior to his appointment, Wilbanks most recently served as Chief Operating Officer and Vice President of Research, Development and Quality at NISC. Wilbanks has 44 years of experience in the technology industry, having started at NISC predecessor CADP as a software developer in 1979. Under Wilbanks' leadership, NISC's software platform, the iVUE® Enterprise System, was developed and today supports NISC's 945 Members with accounting, engineering, operations and customer care functions.
"As I reflect on my 44-year career at NISC, I'm filled with deep humility and gratitude for the rewarding work we have done by partnering with our Membership to develop innovative solutions and services, recruiting and retaining talented employees with a service mindset, while guided by a dedicated Board of Directors," Wilbanks said. "Keeping our Members at the forefront in all that we do has made our work meaningful, delivered significant value to our Members, and contributed to the tremendous growth of NISC."
NISC's new President and CEO, Doug Remboldt, has 33 years of experience with NISC, currently serving as Vice President of Member Success since 2017.
Remboldt began his career at NISC's other predecessor, NCDC, installing and supporting accounting products. When NCDC and CADP consolidated to become NISC in 2000, Remboldt transitioned into roles in technical infrastructure, utility support and professional services. He was named Vice President of Utility Solutions and Technical Service in 2011 before assuming the role of Vice President of Member Success in 2017.
"I am honored and humbled by this opportunity, and I am grateful to the NISC Board of Directors for their confidence in me to help lead NISC into the future," Remboldt said. "NISC is well-positioned and our mission to serve Members remains as strong as ever. We will keep the momentum moving forward as we partner with our Members to deliver the innovative solutions needed to thrive and succeed in the broadband and utility industries."
"The Board appreciates Dan's service and leadership to NISC. We are confident that Doug will build on the work Dan has done serving our Members and transition NISC into its next chapter," said Gary Johnson, NISC Board Chairman. "As a leader in our industries, the strength of NISC is centered around our employees working in partnership with our Members in a culture of service and innovation. We look forward to continuing our Member focus, building on NISC's success and working with Doug to shape our bright future."