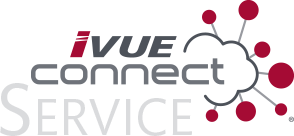 Rural America is going fast. NISC can help you go far.
The benefits of broadband are widespread. From connecting families across the country to increasing access to education and medicine, broadband access is becoming a critical tool. However, not everyone has broadband access, especially in rural America.
NISC has launched iVUE Connect® Service with broadband functionality to help drive those utilities interested in delivering broadband to their service area.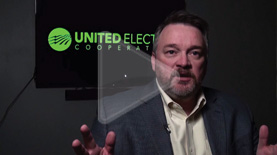 NISC's iVUE Connect solution takes NISC's iVUE Enterprise System beyond the desktop into the cloud. IVUE Connect Service, the first piece of the software that has been deployed, focuses on customer service, making it easier for staff to assist customers by finding information more quickly in a web-based, user-friendly environment.
iVUE Connect Service's broadband functionality is more than just an enhanced customer-service tool. It's a unified solution that provides telecommunication services like triple play and auto-provisioning while also supporting the needs of the contemporary utility.
This unified platform is more than just a traditional CIS package. It can handle a variety of tasks that traditional CIS software was never intended to do. iVUE Connect Service with broadband functionality allows utilities offering broadband service more efficiencies in serving their customers by finding information in a web-based, user-friendly environment.
Partners in Broadband

Deploying broadband can be difficult, but it doesn't have to be. One of the best things a utility can do when deploying broadband is to turn to the experts for help. NISC, along with NTCA, NRTC and CFC, have worked together to create Partners in Broadband, a website helping utilities find telecommunication companies in their area to partner with on their broadband project.

Testimonials

Click here to view the United Fiber Video Testimonial
Click here to view the United Fiber Case Study

iVUE Connect


NISC's iVUE Enterprise System is a powerful tool, but the way it's utilized can increase that power exponentially. With iVUE Connect, you'll be able to take iVUE to the next level.