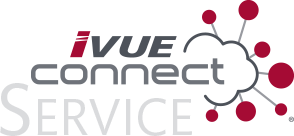 iVUE Connect- Service is designed for customer service, allowing you to help customers quickly and efficiently. With important customer information front and center – including current outages, billing data, notes on customer interactions, analytics and a dynamic search- information can be retrieved quickly in a variety of ways with the iUVE Connect CSR persona.
The iVUE Connect – Service Delinquent/Collections persona helps you manage your delinquents and collections process, anywhere anytime through the use of a web browser. Compare DQ job results, view upcoming DQ jobs, schedule cutoff processes and much more through iVUE Connect – Service on a pc or mobile device.
Enhance your customer connection with iVUE Connect – Service.
Anytime, Anywhere


iVUE Connect is not only designed to work the way you work, but to work where you work. As long as you have an internet connection, you'll be able to access iVUE Connect.
Role Based

iVUE Connect is designed to work the way you work, closely matching the roles within our Member organizations. The software is designed to present the most important information to you up front to help you quickly and easily solve challenges and get work done.
No Implementation

iVUE Connect is an additive solution, which means it takes advantage of the iVUE data you already have and doesn't require a full implementation to get started.
Easy-to-Learn


Based on a thorough usability study of NISC Members' business processes, iVUE Connect is designed to allow users to jump right into the solution without a lot of training. The solution is intuitive, helping users find and access the right information fast.
Seamless


iVUE Connect allows for seamless transition between tasks. Whether it's checking for outage information, helping a customer pay their bill or logging a customer contact, information is easily accessible in one place.

Utility Broadband


IVUE Connect Service's Broadband Functionality is a unified solution providing telecommunication services like triple play and auto-provisioning while also supporting the needs of the contemporary utility.