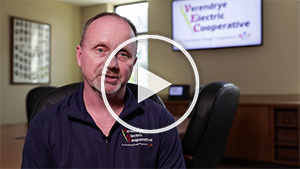 Technology and data are touching all aspects of today's utility. More than ever, engineering professionals are turning to data to make informed decisions that have significant implications for their systems.
NISC is excited to launch NISC Operations Analytics (OA), an integrated platform designed for engineers and system operators of electric systems, to help aggregate and analyze data like never before. OA harnesses the granularity of time-series data, enabling users to look beyond peak system analysis to better grasp real system performance.
Working in tandem with EDD's Distributed Engineering Workstation (DEW), NISC's OA allows users to pool together large quantities of real data in order to make better-informed estimations and energy consumption predictions.
Before deploying OA, NISC Member Verendrye Electric Cooperative was using seasonal models to make its estimations. This process often led to transformer loading and line loss issues and inaccurate equipment sizing. Check out the video to learn more about how OA has helped Verendrye provide better service to members, increase cost savings in their operations and better manage their electrical grid. You can also [click here] to read Verendrye's NISC Operations Analytics Case Study.
With the launch of NISC OA, NISC's platform of engineering and operations solutions continues to grow. "We strive to come up with innovative solutions to make operational tasks more efficient," says Todd Eisenhauer, NISC vice president of Strategy and Operations Solutions. "Just recently, NISC celebrated 350 live sites for MapWise, 300 live sites for our Outage Management System (OMS) and 500 live sites for AppSuite. We are extremely grateful for this success, and we look forward to continuing to expand our E&O offerings."
To learn more about NISC Operations Analytics, visit nisc.coop/operations-analytics.