While our goal is to create innovative software, we're so much more than a software company. Our cooperative model provides us great latitude in how we run our business. We make decisions on doing what's ethically and morally right and live by the mantra of doing the right thing, always. Our dedication to providing high quality services to our Member-Owners, while having a healthy balance of work and fun, is why NISC is the industry leader in our space.

Our Shared Values
Our statement of shared values guides everything we do here at NISC, from creating software to serving our Members. Our shared values of Integrity, Relationships, Innovation, Teamwork, Empowerment and Personal Development are essential in the NISC culture and drives our success internally and externally.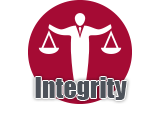 We do the right thing, always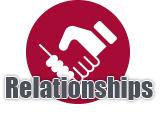 We know people are the heart of our organization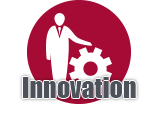 We strive for excellence and champion new ideas
We accomplish great things through shared experiences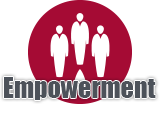 We take pride and ownership in your work
We learn new things, share ideas and grow our abilities
Do The Right Thing, Always
NISC's goal is to create the best software solutions for our Members, but we're driven by a culture that is relaxed, fun, supportive and most of all does what's right for our Members and our employees.
We're a Cooperative, not a Corporation
Our Cooperative business model means that our customers aren't just customers, they're Members (as they're a part of our membership and owners). Our Members help guide the direction we take with our software as they sit on our Board of Directors and they use our software every day to help drive overall business success. Ultimately, we are free to make ethical and moral business decisions based on what is in the best interest of our Members and not a stock price or quarterly earnings report.
What is a Cooperative?
A cooperative is a jointly-owned enterprise where all owners are engaged in achieving a common goal. In our case, we're a private software development cooperative owned and comprised of independent electric utilities and telecoms. Like all cooperatives, we're guided by the Seven Cooperative Principles: Voluntary and Open Membership; Democratic Member Control, Autonomy and Independence; Members' Economic Participation; Education, Training and Information; Cooperation Amongst Cooperatives and Concern for the Community. Our members help guide the direction we take with our software and from NISC's product road map to its business decisions all is done with the best interest of our Members in mind.