The Human Resources division here at NISC is referred to as People Services. This is to promote the people and service side of our business and to underscore our strong dedication to servant leadership. We serve and care about one another here and one day maybe we'll get to serve you.
Upcoming Career Fairs
| | | |
| --- | --- | --- |
| 2.6.18 | Iowa State University | Ames, IA |
| 2.7.18 | University of Missouri | Columbia, MO |
| 2.7.18 | North Dakota State University | Fargo, ND |
| 2.8.18 | University of Iowa | Iowa City, IA |
| 2.8.18 | University of North Dakota | Grand Forks, ND |
| 2.13.18 | South Dakota School of Mines & Technology | Rapid City, SD |
| 2.20.18 | Missouri University of Science and Technology | Rolla, MO |
| 2.20.18 | University of Mary | Bismarck, ND |
| 2.27.18 | University of Jamestown/Valley City St. University | Valley City, ND |
| 3.1.18 | Southern Illinois University – Edwardsville | Edwardsville, IL |
| 3.1.18 | Bismarck State College | Bismarck, ND |
| 3.20.18 | Dickinson State University | Dickinson, ND |
| 4.10.18 | Bismarck/Mandan Development Association Job Fair | Bismarck, ND |
Meet Our Recruiters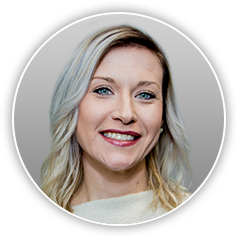 Brittany Bullinger
Recruitment is my favorite part of the HR profession. I have had the opportunity to learn many different HR topics and recruitment is where my passion lies. I love being able to help individuals find their true passion and talent in life by finding a position where they can grow and develop their full potential! NISC is like being a part of a family and you feel that from day one. I am extremely proud to be part of the NISC team; the culture here is one of a kind! I am a North Dakota native and passionate about my family, friends, my dog and growing my career! Check out our open positions by viewing our website and/or following us on social media! Join the NISC team today!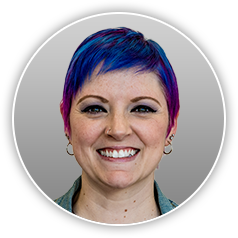 Tara Koerber
I love recruiting and helping people find a company to call "home". I appreciate NISC's dedication to their employees, our culture, and the flexibility I have with my job. I've been with NISC for almost five years now, and I can't imagine myself working for another company. Outside of work you will find me enjoying one of my (too many) hobbies: sewing, cooking, dance, geocaching, or hula hooping. Be warned: Hula hoop dance parties have been known to spring up at times. Not that I am taking any responsibility for those…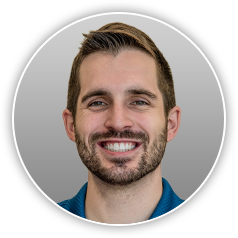 Matt Moorman
There's something about hiring and selection that I love – the sense of purpose I get when helping build great teams excites and motivates me. After all, I like to have a say in who I'm going to spend over 90,000 hours of my life working next to! I'm a St. Louis native who's passionate about my career and a doer of many hobbies – gotta stay active! Hands down, NISC is the best company I've worked for and everything you see on this careers site proves that. In the meantime feel free to check out our open positions and/or follow us on social media to keep up-to-date and I hope we get to meet someday!

Follow @OnTheJob_Matt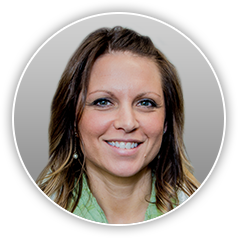 Tanya Kessel
I have loved working at NISC since November 2004! I had the awesome opportunity to work with our software products and members for eight years and transitioned to People Services as a Recruiter in 2012. I am incredibly proud of what our company does for its members and employees …and also love the fun and exciting challenges we all encounter every single day. I sincerely enjoy working with all types of people and get super excited when someone matches our Shared Values! Check out the link below. Other loves that keep me busy: two daughters, sports, music, family, and friends.